Analysis
European Parliament elections have traditionally resulted in a very low voter turnout. In 2014, only 18% of eligible voters cast their and current indications are this will only slightly rise to 21% in 2019.
Most political parties are still waiting to publish their lists until after the October Municipal and Senate elections. Only the KDU-CSL have published their list, with JURI Chairman Pavel Svoboda heading the list.
The main topic of the 2019 EP election campaign will be the ongoing immigration crisis. Even though it is not an actual issue in the country, many political parties are successfully making use of  the topic for political gain. Other topics will be security in Europe, terrorism  and a potential Czexit. Populist parties, such as Freedom and Direct Democracy (SPD) have raised  the option of leaving the European Union, or at least holding a referendum on membership. In comparison to other European countries, Czechs do not see youth unemployment as a major issue, as the Czechia  has the lowest unemployment rate in the EU.
I resolutely condemn the barbarous terrorist attack carried out in Pulwama of Jammu and Kashmir. I extend my sincere condolences to the families of the victims. The Czech Republic is committed to work together with India against terrorism in all its forms.
Při včerejší návštěvě Jihočeského kraje předseda ČSSD @jhamacek diskutoval s místními členy @CSSD. Debata byla věcná a týkala se programových priorit a nadcházejícího sjezdu strany, který se uskuteční 1. a 2. března 2019.
Jeden ze základních problémů kontroverzního návrhu na zákaz mazání příspěvků na sociálních sítích je, že není v praxi vymahatelný. Sám jeho předkladatel Václav Klaus to nepopírá.

Proč bychom měli zaplevelovat právní řád takovým paskvilem?

Celý duel zde: https://t.co/bavETdKIcE
Twitter feed video.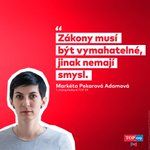 Load More...