Analysis
The political situation in Spain is still coming to terms with the change in government following the vote of no confidence in Mariano Rajoy and his Partido Popular (EPP). In June Pedro Sanchez, leader of the Socialist party (S&D), took charge of a minority government that only has 84 of the 350 seats.  Although it is not their intention, the Socialists might be forced to call early elections if they are unable to obtain the support from a variety of political forces in order to approve any measures. At the moment negotiations are taking place on the  budget, deficit and public debt and the future of the Sanchez government will depend on how they turn out.
The European elections take place on the same day as local and regional elections and risk being over-shadowed by them.
Spain is one of the main beneficiaries of the distribution of additional seats following the departure of British MEPs and will gain 5 extra seats, bringing its representation up from 54 to 59 MEPs.
📺Ara, @caroltelechea és al @FAQSTV3. Pots seguir-ho en directe aquí 👉https://t.co/4iRArRKG6h #FAQSeren2TV3
Twitter feed video.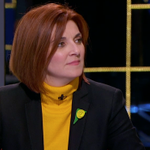 🗞 @CiudadanoVille, sobre la decisión de UPyD: "Se van a llevar a cabo conversaciones que permitan sumar a este proyecto de país"
📲 https://t.co/FXP9Nlsx6e
Twitter feed video.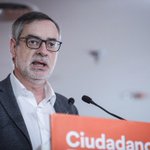 🗞️[REPORTATGE] Les eleccions📩 del 16 de febrer del 1936 van alliberar el Govern de la Generalitat. 83 anys més tard, una vegada més, el nostre Govern🎗️ fa front a un judici polític i a la repressió de l'Estat.

👀Llegeix-lo aquí 👇https://t.co/m4qraR9NvQ
Load More...