Analysis
The impact of the inconclusive elections on 9 September risk delaying any decisions on the EP elections until a new government is formed, with the prospect of another election if no agreement can be found.
On 25 September, Prime Minister Stefan Lofven lost a no-confidence vote by a majority of 59 in the 349 seat house. He remains as a caretaker until a new government can be formed, which risks taking weeks if not months. The President approached the leader of the Moderate party, Ulf Kristersson, whose party is the largest of the four-party centre-right grouping which also includes the Centre, Liberal and Christian Democrat parties. This bloc only has 143 seats compared to the 144 seats won by the centre-left bloc led by the Social democrat Lofven, which includes the Greens and the informal support of the former communist Left party.
The speaker of the parliament, Andreas Norlen from the Moderates has just four attempts at finding  a new government or else new elections must be held within 3 months. On 14 October he announced that he will launch a 3rd round of consultations with all the party leaders following the failure of Ulf Kristersson, the leader of the Moderate Party, to form a government with the Centre and Liberal parties.
The impasse has been created by the 62 MPs from the far-right Sweden Democrats (who now sit with the ECR group). Both blocs have refused to enter into government with them but it is hard to see a majority forming without them. Jimmie Akesson, leader of the Sweden Democrats, has warned that he will bring down any government that does not give it a say in its key priorities of immigration, healthcare, pensions and law & order.
The Swedish vote reveals increasing voter volatility, with over 40% of voters stating that they had voted for a different party than in 2014. This has clear implications for the 2019 EP elections.
Lyssna på debatten om hur vi fixar klimatet och motar tillbaka högerextremisterna. Följ Vänsterpartiets EU-valkonferens 16-17 februari LIVE här 👉 https://t.co/afshA7Wfgw
Den 26 maj är det val till Europaparlamentet. Vi vill se ett EU som står upp för alla människors lika värde. Ett grönare och mer demokratiskt EU. Som respekterar olikheter mellan människor. Det kommer vi kämpa för. Vilket Europa väljer du? #centerpartiet
Twitter feed video.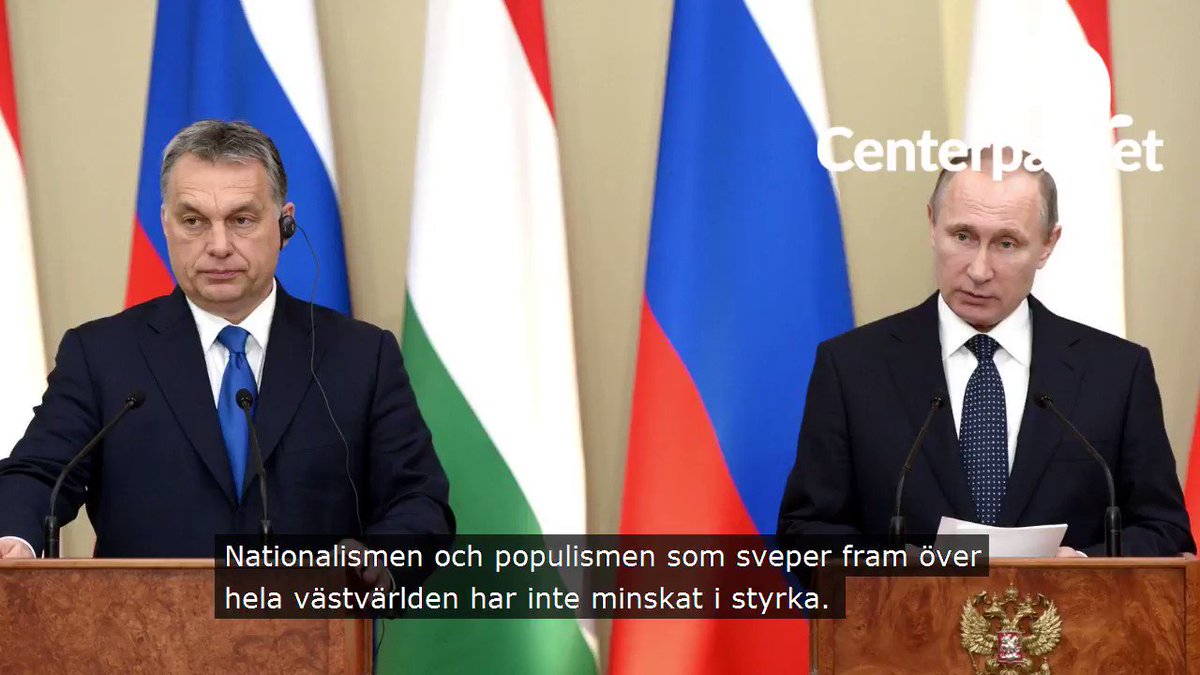 KD 8,6% - högsta noteringen i Sifo på sexton år!

"På mindre än ett år har KD gått från 180 000 väljare till 560 000 väljare."

Att KD växer bekräftas i undersökning efter undersökning.

Gå med i KD Du också!
https://t.co/kdPCZpR1kZ

Mer info: https://t.co/2ezhGoPRwr
Twitter feed video.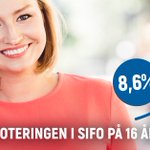 Load More...